Regular Dental Care and Dental Hygiene
Give Your Pet a Foundation for Good Health
Your pet's pearly whites are an important part of their health and charm. Help your cat or dog keep their teeth in good shape with regular dental care at Curem Veterinary Care. Make that dental care more effective by practicing good dental hygiene at home.
Preventive Dentistry Program
A well-rounded preventive dentistry program contains several equally important pillars. To begin, your veterinarian will evaluate your pet's oral health during each wellness visit. The vet will recommend a dental cleaning, full oral exam, and full X-rays. These procedures will take place while your cat or dog snoozes away under anesthesia.
Dental Cleaning and Full Oral Exam
Just like humans, cats and dogs can benefit from regular dental cleanings and thorough oral exams. Cats and small dogs should have their choppers cleaned annually, starting at age 1. Larger dogs may be able to wait until age 2 to start annual cleanings.
Before the dental cleaning, your veterinarian will check every nook and cranny of your pet's mouth. The vet is looking for issues that might cause your pet pain, such as a chipped or misaligned tooth. If necessary, the vet can easily perform a tooth extraction. If your pet needs more advanced care, we can recommend an oral specialist.
Regular At-Home Dental Care
Consistent at-home dental care will enhance your pet's preventive dentistry program. Here are three steps you can take:
A good dental diet that minimizes trapped food particles (ask your vet for recommendations)
Tasty dental chews for cats and dogs
Regular tooth brushing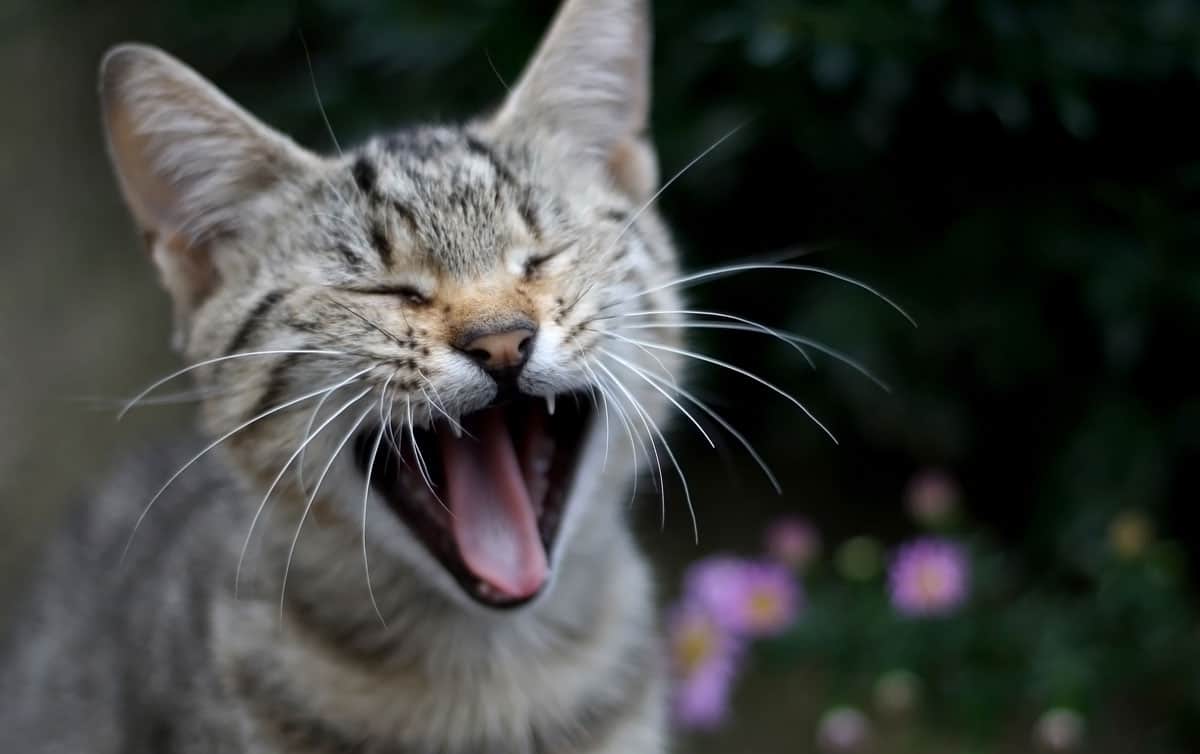 Cats' Distinctive Dental Needs
Those feisty felines have a unique set of dental needs. First, just like humans, cats can get cavities in their teeth. In addition, cats can become impacted by several dental diseases that don't affect dogs. For both reasons, it's important to begin feline dental care early in the game.
The Importance of Regular Dental Care
When a cat or dog doesn't receive regular dental care, they could experience oral pain and possible tooth loss. If periodontal disease develops, bacteria can migrate to other vital organs. Your pet could also contract infections or other secondary issues. Finally, they could develop horrible breath, which makes your interactions with them a bit less enjoyable.
Fortunately, it's easy to get your cat or dog started on a good dental care program. Call us or request an appointment online. Together, we'll help your pet achieve better overall oral health.