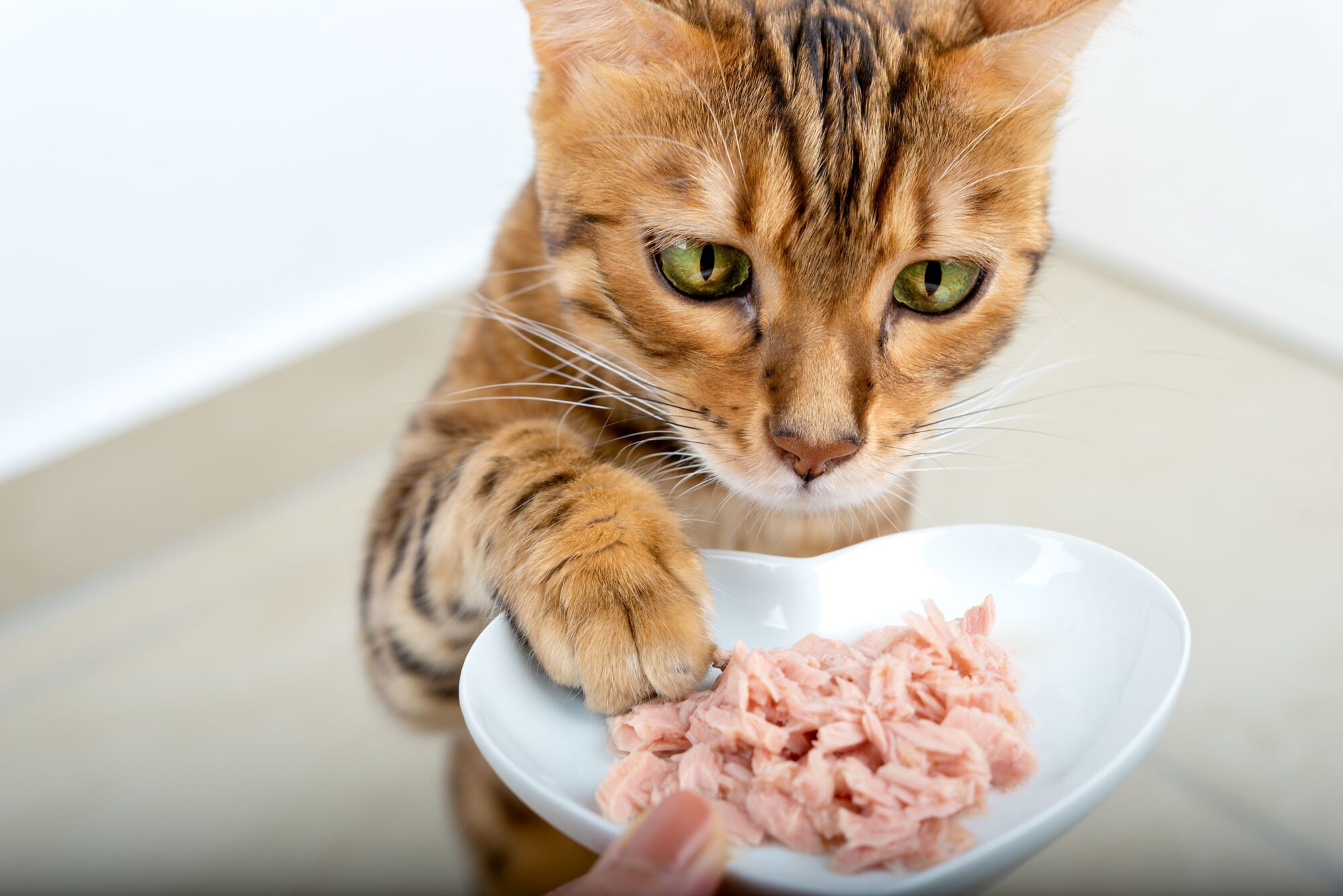 Cats are pretty amazing animals. Well-tuned machines, they are incredible hunters and even more incredible companions to us. As pet owners, we want to take the best care of them we possibly can. The foundation of good pet care starts with feeding, and feline nutrition can be a bit of an overwhelming topic. Curem Veterinary Care aims to get our pet parents started off on the right paw when it comes to feeding their animals.
How Feline Nutrition is Unique
Cats are not small dogs, nor should they eat like one. Understanding the differences is key to determining a balanced diet for cats.
When considering feline nutrition, it is important to note that:
Cats are obligate carnivores, meaning they must eat meat to thrive
Cats do need nutrients from non-meat sources as well
Felines require 2-3 times more protein than dogs do
Cats need external sources of amino acids like arginine and taurine since they cannot manufacture their own
Many essential vitamins for cats must be provided in the food including vitamin A, vitamin D, and niacin
Feline species have unique metabolisms that affect their use of essential fatty acids, carbohydrates, and need for B vitamins
This means that it is very important to choose a diet for your cat that has been carefully formulated to result in the perfect balance of proteins, carbohydrates, vitamins and minerals for cat health.
Feeding Your Cat
When it comes to feeding your cat the best diet possible, it definitely takes some knowledge. While it may seem easy to throw together a few ingredients to result in a tasty meal, most non-researched diets are lacking in the nutrition department.
When selecting a food for your cat, be sure to choose a diet that:
Meet the AAFCO nutrient profile for your cat's life stage (growth, adult, senior, etc.). The more specific the better!
Ideally has been passed through animal feeding trials to prove suitability
Has been formulated by a nutritional expert (ideally a board-certified veterinary nutritionist or a PhD in animal nutrition)
Is manufactured in a plant owned by the manufacturer
Participates in quality control measures
Provides owner access to customer service
Not all of the most important information is on the label of your pet food. Pet Nutrition Alliance maintains a database that contains some of this information for you.
Avoid common traps of falling for flashy buzz words, paying too much attention to the ingredient list (this can often be misleading), or putting too much stock in ratings websites or pet store "experts" who are trying to sell you something.
When it comes to cat food ingredients to avoid, the list is pretty short. Cats cannot successfully eat vegetarian diets, and obviously added color dyes and the like are not ideal. For the most part though, if a food is formulated by a professional nutritionist, each ingredient serves a valuable purpose.

We are here for you as a resource as well. Never hesitate to contact us with your questions about feline nutrition, or anything else for that matter.