The Best Pet-Friendly Hikes in Mesa, Arizona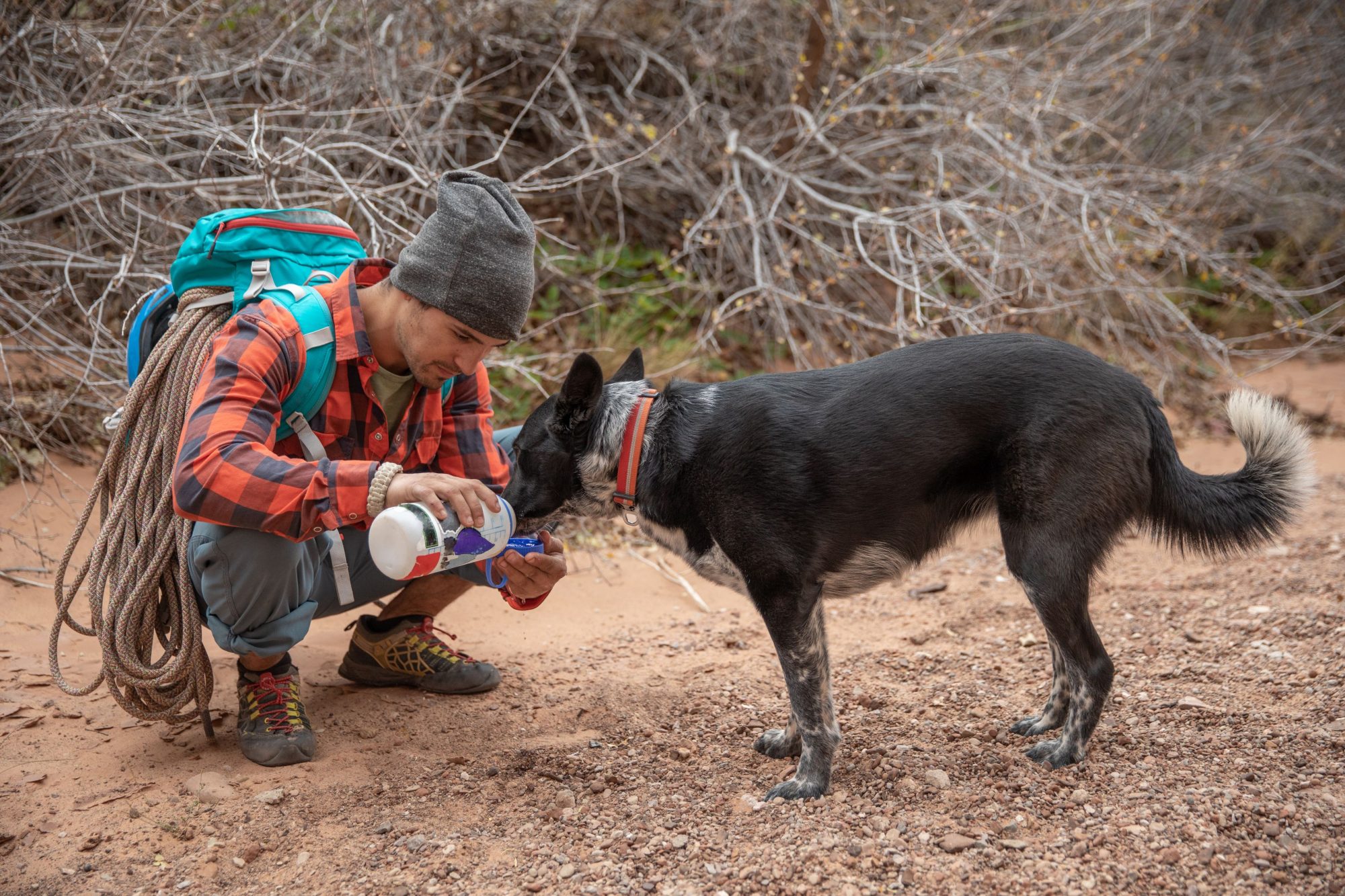 We're lucky enough to live in a desert playscape here in Mesa, Arizona, which means there are plenty of outdoor activities to do with our pets. If you're looking for a new pet-friendly hike to try, the team at Curem Veterinary Care rounded up our 5 favorite dog-friendly trails to explore.
So pack your water, snacks, leash, and doggy-doo bags, and get ready to hit the trails!
1. Desert Trails Park Loop
At just 0.8 miles long, this loop is perfect for small dogs or senior pets who get tired quickly. Enjoy towering saguaros and beautiful desert vistas as you and Fido take a lap—or two—around this dog-friendly trail.

Just don't confuse this trail with Desert Parks Trail Loop, a long, rocky hike in the same area that might hurt your pup's paws!

The Desert Trails Park Loop winds around the Desert Trails Bike Park. It takes about 15 minutes to complete the loop one time.
2. Bulldog Saddle Trail
Take it up a notch with a hike on Bulldog Saddle Trail, a 2.8-mile out-and-back hike for moderately skilled hikers. Bring plenty of water for you and Fido. Make sure you take breaks to enjoy the sweeping views of the Tonto National Forest!
You can expect this trail to take about two hours for you and your pawsome pet to complete.
3. Blevins Trail
This easy 3.1-mile hike in Usery Mountain Regional Park takes you and your pup through all sorts of desert treasures. From short, scrubby chollas that look like they came out of a Dr. Seuss book to stately saguaros, there's plenty to see here.

Since the trail is flat, wide, and smooth, it typically takes hikers just an hour or two to do.
4. Wind Cave Trail

Explore this Mesa, Arizona favorite with Fido at your side. The 2.9-mile, out-and-back trail leads to Wind Cave, a giant cave with epic views of the East Valley. You and your pup can take a long break in the shady cave before heading back down the moderately difficult trail to the car.
Located in Usery Mountain Regional Park, Wind Cave Trail takes about two hours to hike.
5. Pass Mountain Trail
If you and your pup are avid hikers who love to explore trails all day, Pass Mountain Trail is the hike you've been waiting for. This 7.7-mile loop winds through desert hills dotted with wildflowers in the spring and saguaros all year long. Since the hike is longer, it's not as crowded as some of the shorter trails. You and Lassie will feel like you have the whole desert to yourself.
Expect this Usery Mountain Regional Park trail to take around three or four hours.
Preparing for Outdoor Activities with Pets
Before you go on any hikes with your dogs, make sure they're in tip-top shape. Call us at (480) 787-0544 to schedule a wellness appointment with our team at Curem Veterinary Care. We'll make sure your furry companion is ready for adventure and provide tips to keep you both safe on the trail. Happy hiking!