5 Ways Cats Make You a Better Person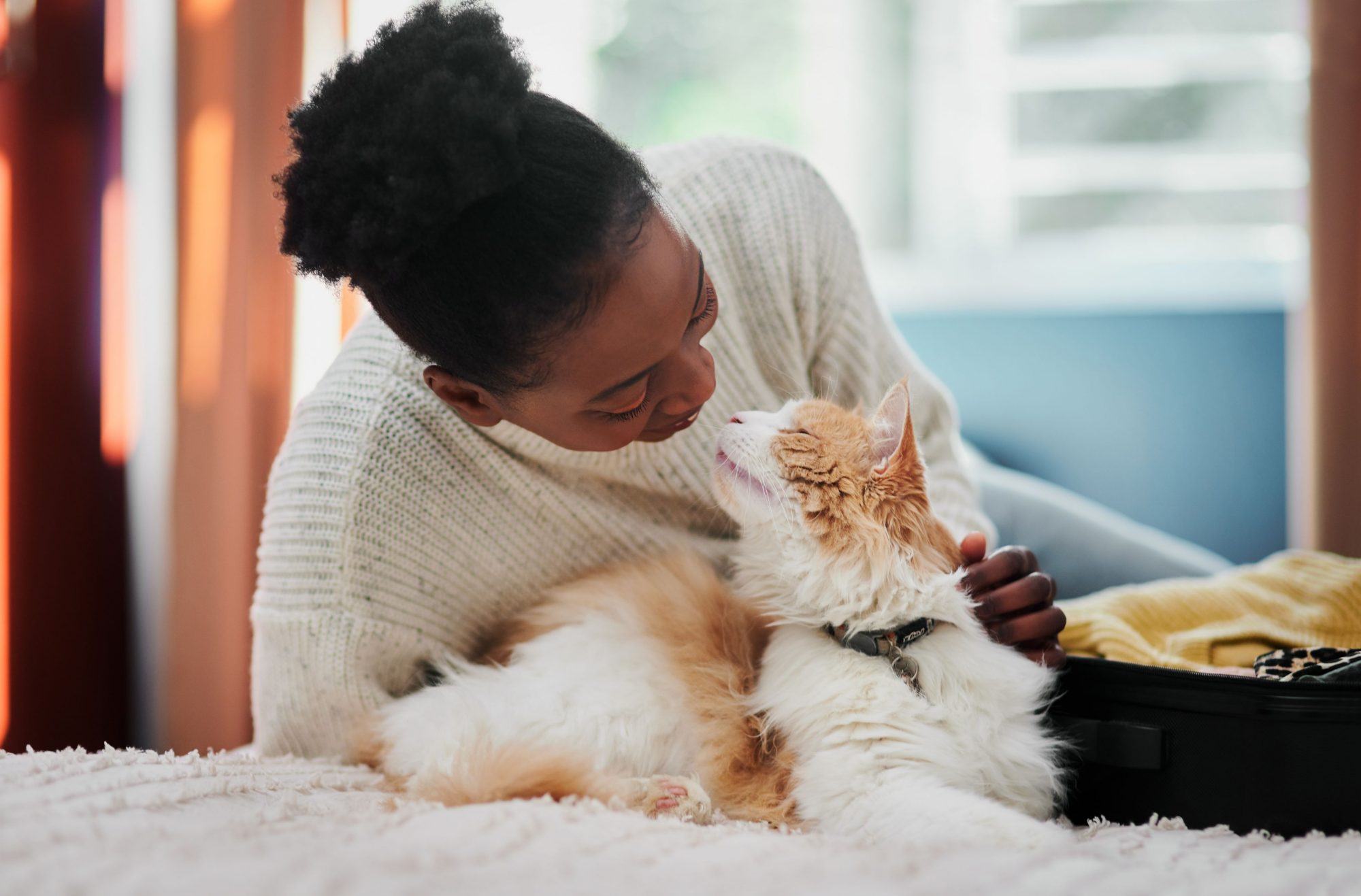 Your cat never ceases to amuse you. Whether you share your life with a crazy kitten or a mellow senior cat, they can add a rich new dimension to your life. Here are six ways your cat can help to make you healthier and happier:
Cats Provide Steady Companionship
People living alone sometimes experience loneliness. Even while interacting with others, coming home to an empty house can create an isolated feeling. Seniors in long-term care, or others who aren't physically able to enjoy many social interactions, have an especially tough time. Fortunately, studies show that cat ownership can help to decrease these feelings of loneliness.
Cats Encourage You to Move
Your cat can help you rediscover the joys of movement and play. Every day, take about a half-hour to vigorously play with your cat. Repeatedly chase her around the room or actively help her play with a favorite toy. You and your cat will get some much-needed exercise.
Cats Help with Anxiety
With life's many challenges and crazy pace, you might sometimes experience anxiety. Fortunately, petting and stroking your cat can help reduce your feelings of stress and anxiety. Even having your cat nearby can be very soothing. And viewing silly cat videos can help you to calm down.
Cats Help with Depression
If you've ever dealt with depression, you know it can be hard to climb out of a dark spot. Here's some good news: Your cat's companionship can help provide the mental boost you need. Regularly interacting with a cat has been shown to help people with mild to moderate depression.
Cats Help You Make Friends
Cats are a natural social magnet, as "cat people" tend to seek out fellow feline aficionados. In person or online, many social networks help to connect those interested in all things "cat." Tips on hot new foods, exotic toys, and even high-tech litter boxes are trendy discussion topics. And everyone has some entertaining cat videos to share.Of course, you want your cat to continue to play a key role in your life. To help him stay healthy, regular wellness exams and dental care with your Curem Veterinary Care veterinarian are important. We are accepting new clients, so contact us today.